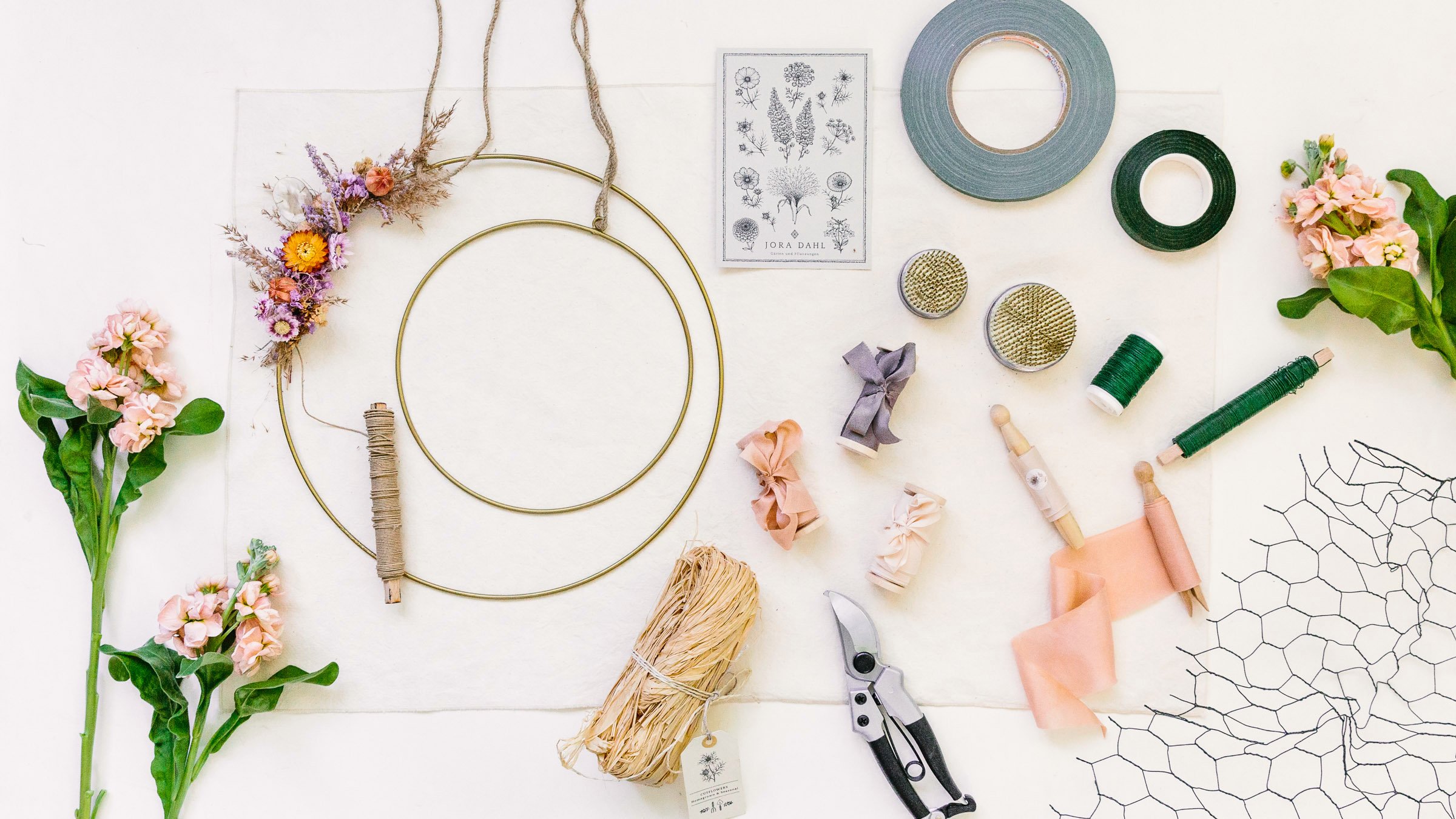 Arranging flowers
With these tools, you can easily stage your flowers like a florist!
---
When I first started planting and harvesting flowers in my garden, I was thrilled at how beautiful and wild they looked in the vase compared to the imported flowers from overseas – even without any floral design. As time passed, I created the desire to experiment and learn the tricks of floristry. It is a very satisfying activity, to go out in the garden and come back with a big bucket of freshly cut flowers. It is pure creativity.
From opulent centerpieces over freshly tied bouquets for birthdays to working with dried flowers – I don't want to miss this newfound passion. This is the reason why I share a small fine selection of tools and accessories that represent the perfect basic equipment when it comes to arranging flowers. I try to avoid plastics as much as possible and replace the foam with environmentally friendly alternatives. Start getting creative, it's worth it!