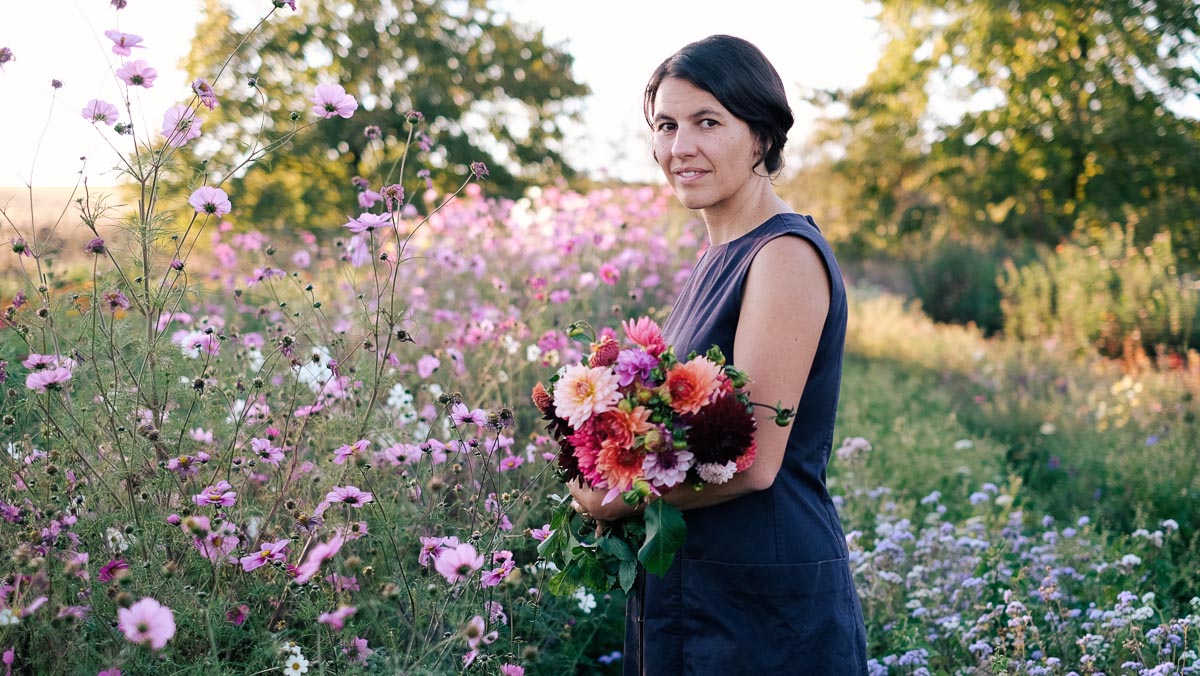 We love sensual gardens
JORA DAHL is a manufactory that creates unique products for flowering gardens. In our online shop we sell seeds for cut flowers, perennials, dahlia and tulip collections as well as high-quality tools that make gardening a pleasure.
---
When I first moved into a house with a garden 10 years ago, I plunged into the world of plants with joy. I was inspired by the beautiful, wild gardens of contemporary garden designers. But when I stood in the garden centre, I was disappointed. Skewered, squat plants, garish hues and no one to help me plan a bed. This event awakened my ambition: where can I find the beautiful flowers in soft pastel shades that I see at the florist? Can I also grow them in my garden? And how do I plan a perennial bed as beautiful as I always see in my English gardening magazine? I wanted a garden like in a picture book: wild, elegant, delicate and enchanted. Many years (and many failed attempts later) I achieved my goal and was full of happiness to have learned so much, to have discovered so much.
The desire to pass on the knowledge was great, as was the idea to develop products that I would have liked 12 years earlier: special varieties in a packaging that was in no way inferior to the beauty of the plant. I started putting tulip bulbs in beautiful packing and asked a handful of shops if they wanted to put them in their shop. When the bulbs sold out after a few days, I knew: it worked. Today I am proud of our assortment: the most beautiful perennials, seeds for cut flowers, bulbs, dahlias and, as a supplement, a selection of garden products that make my heart beat faster. I want to find that special something for you, have each seed variety illustrated by hand and pack everything with love. "Having a garden means believing in the future." If we can inspire you with our products and our knowledge, we have achieved a lot.
Our promise
Sustainability
---
We do not use any plastic in our packaging or shipping, and we print on environmentally friendly paper with mineral oil-free inks. We buy our plants from renowned growers who also value sustainability. Our bulb supplier does not use pesticides or fungicides. Unfortunately, at the moment many of the special varieties we distribute are not available in certified organic quality. We hope that this will change in the future. But of course we give many tips on organic gardening and strongly advise not to use environmentally harmful fertilisers and pesticides. Because whether a flower is "organic" is essentially decided during its cultivation.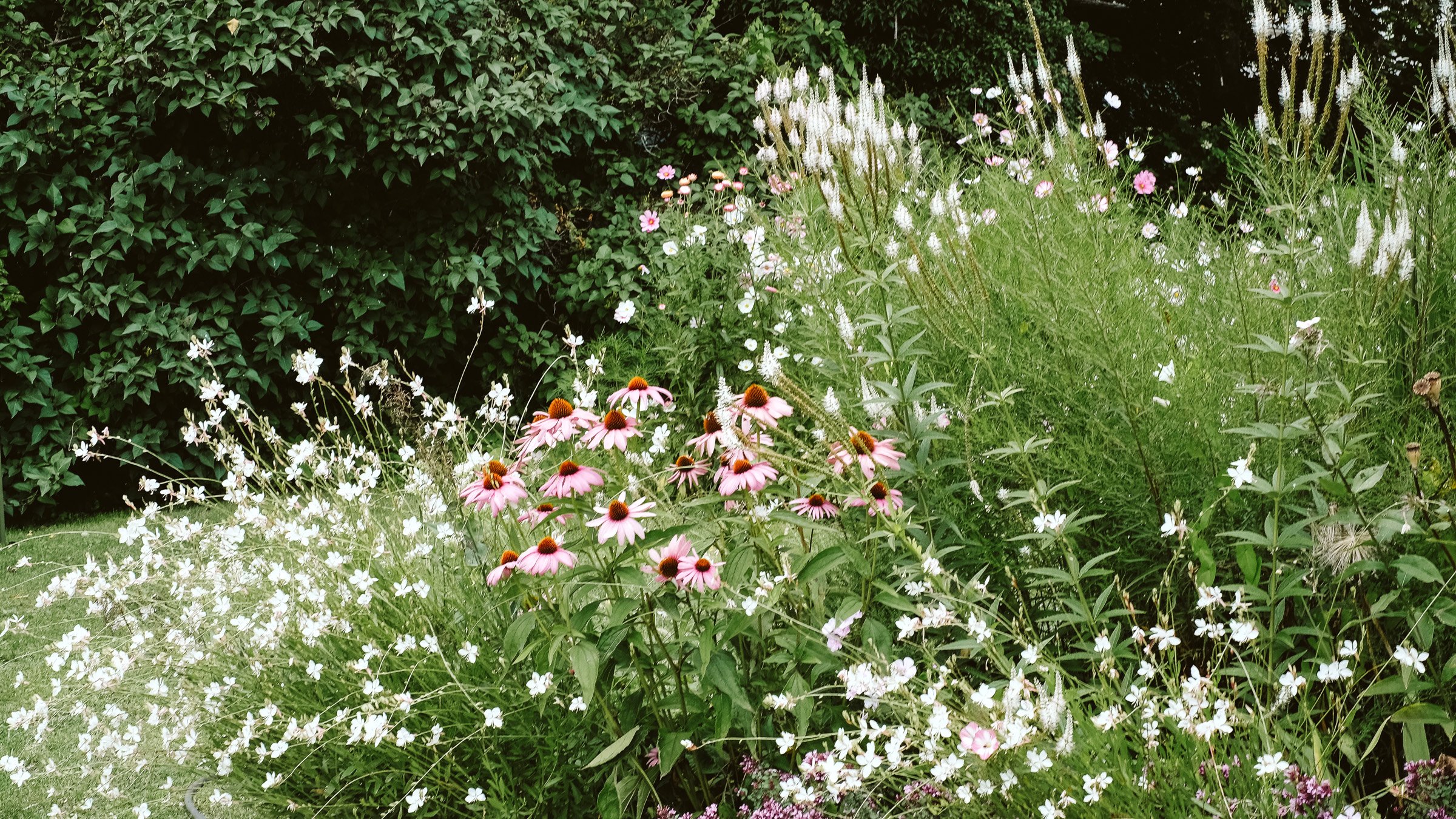 Insect-friendliness
---
A garden is nothing without bees, bumblebees, butterflies, ladybirds, birds – it is nothing without animals! We would like to inspire you to wrest more and more bed space from the boring rolled lawn. A large part of our perennials is an absolute magnet for insects of all kinds, you rarely see the annuals without a swarm of bees – and that for months! Many important insects are very beneficial in the garden and make plant protection of any kind superfluous. We would like to motivate you to plant more in general and to create flowering, living places in the garden instead of an inanimate sea of box balls.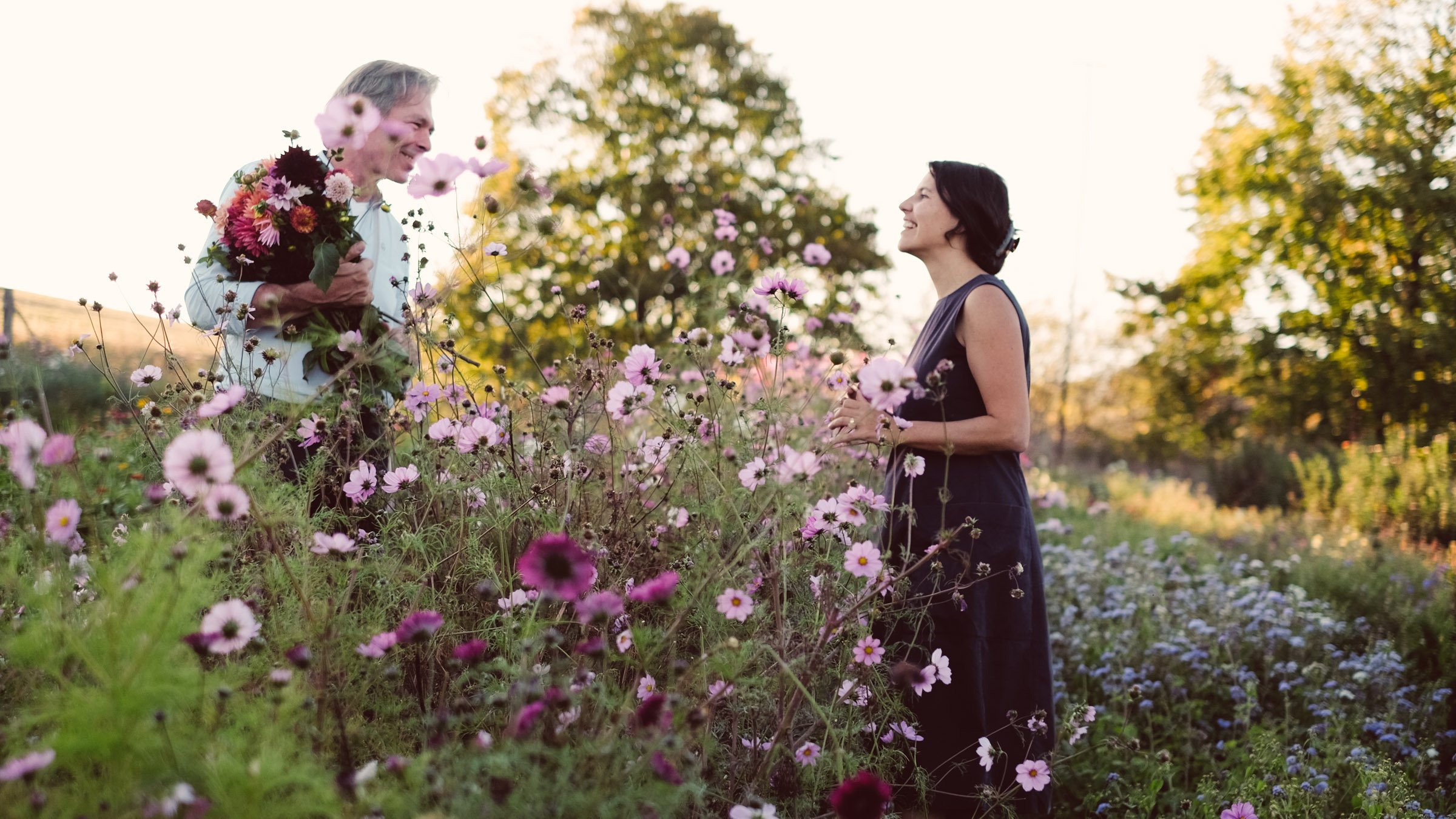 Social responsibility
---
We have our products produced entirely in Germany. Likewise, we do not buy packaging material abroad in order to keep transport distances as low as possible. During production, we cooperate with workshops whose working conditions we have checked beforehand. We also produce a small part in our own warehouse. And sometimes I stand at the packing table and am happy to have things "in my own hands". We are a small independent company without pressure from investors or loans. We only do what we believe in.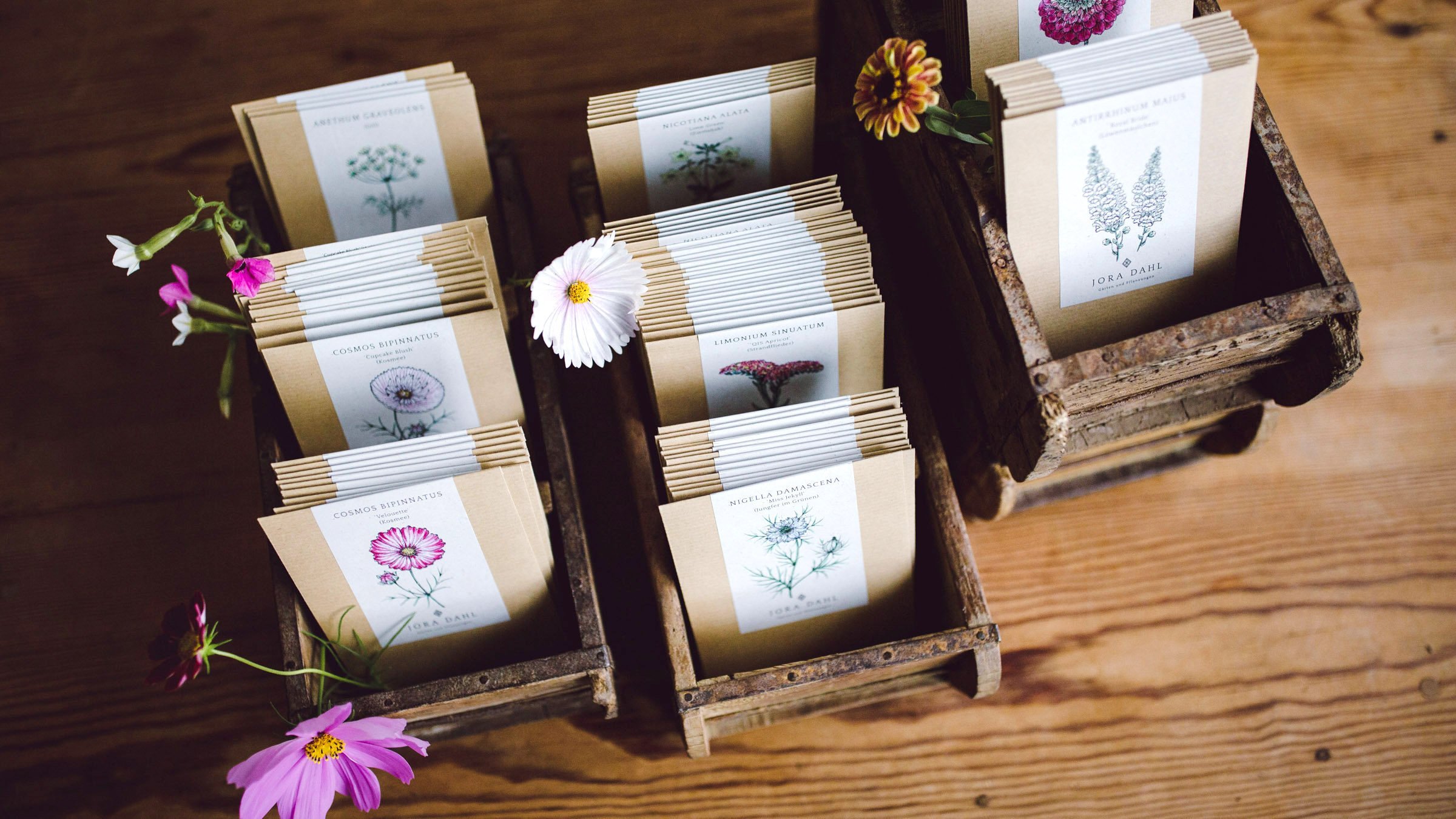 Quality promise
---
As a matter of principle, we grow everything we sell ourselves. We always test whether beginners can also cope with it. With the seeds we pay attention to a high germination capacity of at least 85% and a long shelf life. We only buy mature bulbs of a certain size (which is why they are not available in late summer). For our perennials we cooperate with one of the most traditional perennial nurseries in Germany. And all the other garden products mostly come from small manufactories that have the same quality standards as we do.
If you have any questions about us, our products or our production conditions, please send us an email to studio@joradahl.de