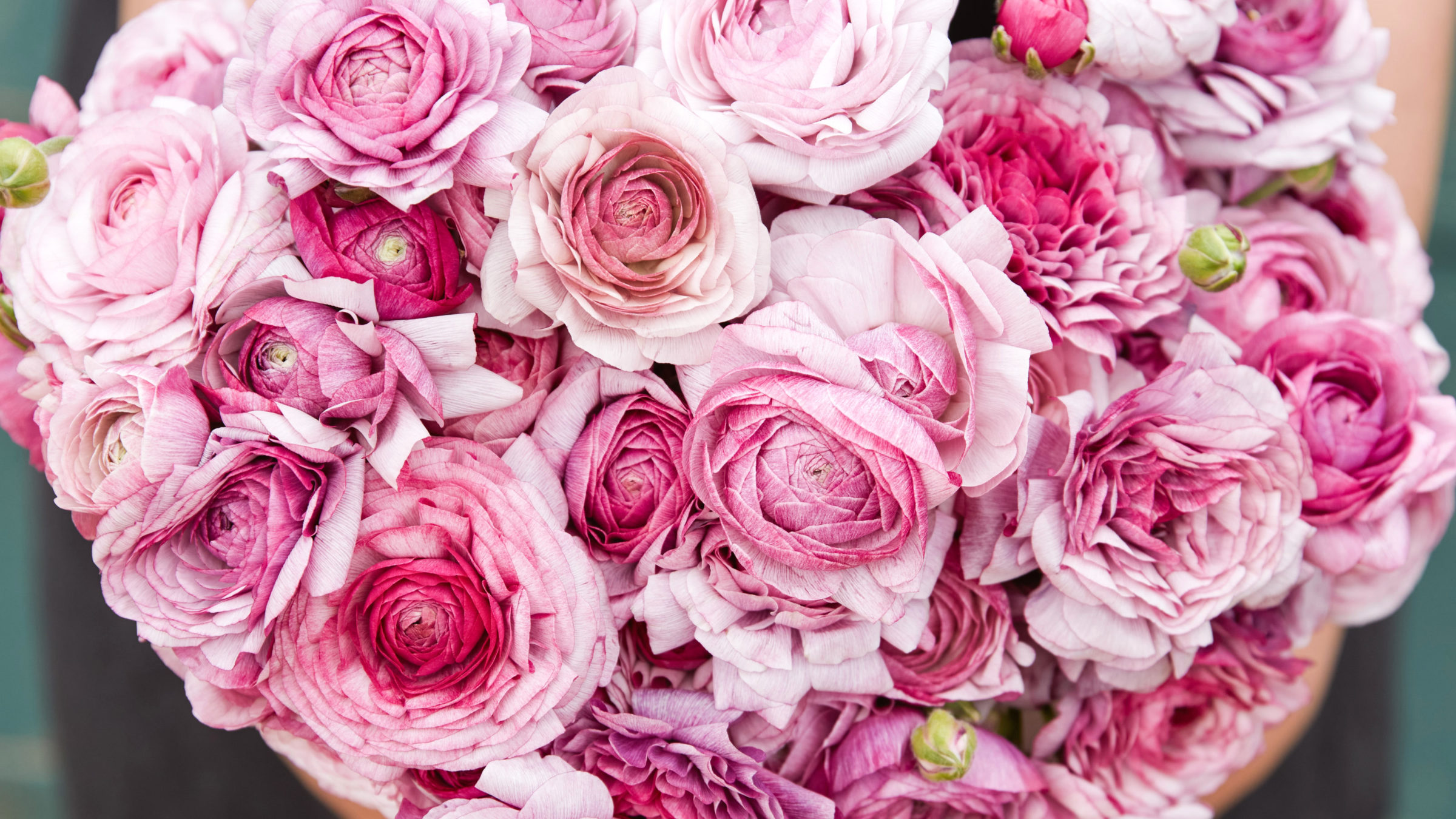 FRENCH RANUNCULUS
Grow beautiful varieties in your own garden!
---
While many gardeners think mainly of tulips and daffodils in spring, I have discovered French ranunculus for myself! Their large, double flower balls are unbelievably elegant, the colour spectrum exactly to my taste: from the most delicate shades of cream and pink to peach and apricot to subtle crimson. Lovely! All the varieties in our collection can be combined with each other.
We only buy French ranunculus from the best growers. They are robust, but also easy to grow and care for. And they last an incredible 10-14 days in the vase! It should be noted that they do not tolerate strong frost, but there are a few tricks how to grow them without problems even in our regions. Read all about the design and care of ranunculus in our journal!