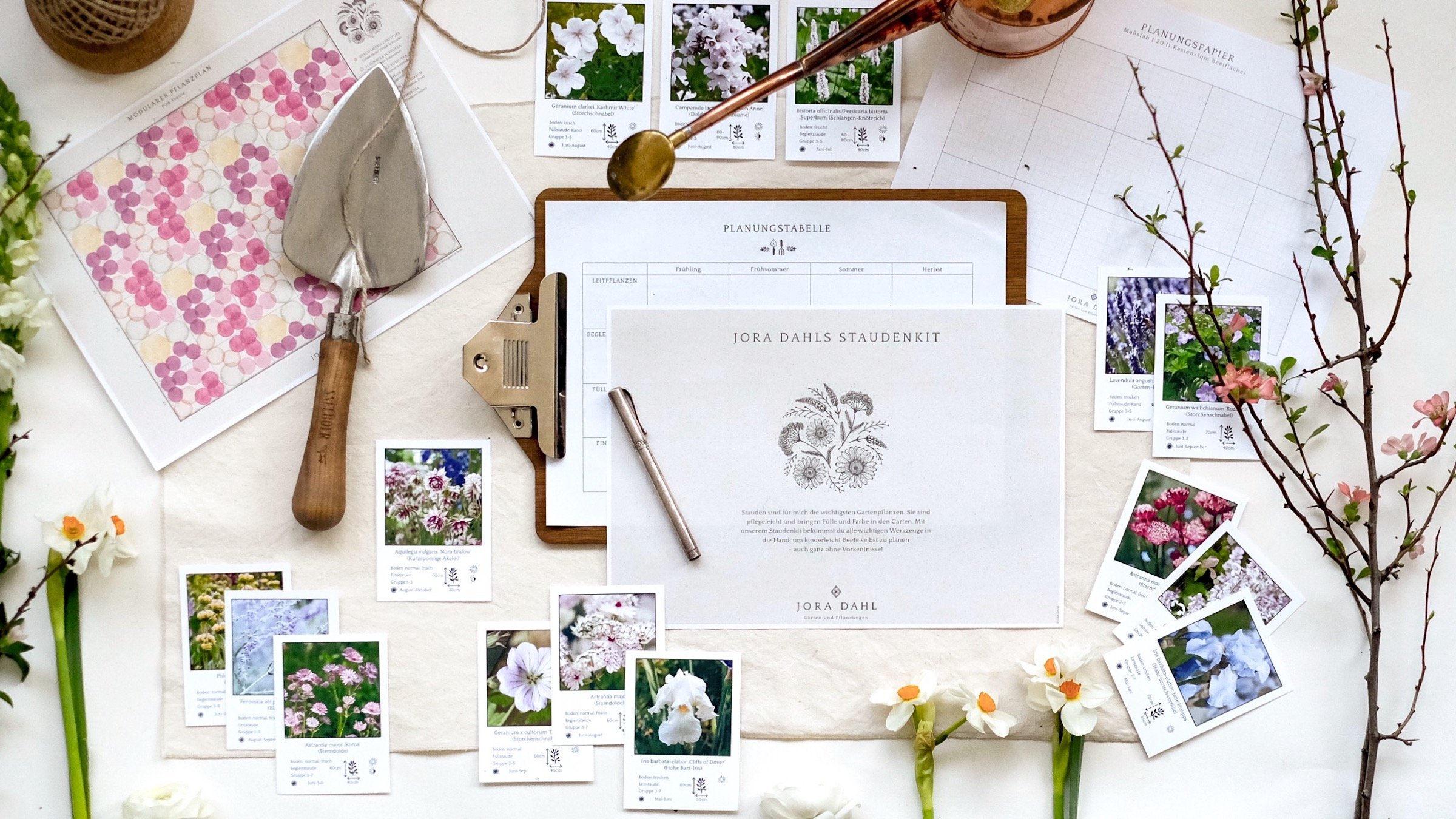 Tools FOR Download
With our digital plans and tools, bed design will be easier than ever!
---
If trees and shrubs are the "skeleton" of the garden, perennials are its soul. They create emotions, bring fullness, colour and rhythm to the garden. And they are much easier to care for than lawns. The more bed space you wring from the flat green areas, the less work you have. They are also among the cheapest garden plants. For the price of a box ball, you can create a whole sea of flowers. Full of bees, bumblebees, butterflies and ladybirds. Full of life!
If only planning beautiful beds wasn't so complicated! With our digital tools for download, designing great perennial beds is now child's play. You get all the important tools in your hand that even professionals use. Without any previous knowledge or long study of books, you will be able to quickly and easily create beds that really work, bloom for a long time and look good for many years. Simply download, print and get started!